In order to always provide the best solutions in their area, Somax constantly search the development of quality and technology, using its own resources or through agreements with technology centers and with technical cooperation agreements with companies having the best technologies in noise control equipment and vibrations, industrial fans and equipment for air.
NOISE CONTROL AND VIBRATIONS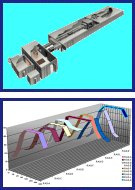 Along these lines, Somax has technology cooperation agreements with the Industrial Acoustics Company - IAC (England / USA) and Kinetics Noise Control (USA), and the technology acquired from Sound Attenuators ltd - Salex (England), setting the world's best technology and the widest range of equipment and acoustic materials, and laboratory resources and development of products available in Europe and the United States.
AIR TREATMENT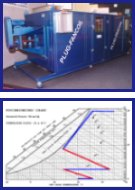 The equipment for air treatment are supported by technology acquired over five decades, with the focus on applications and integrated solutions, comprising temperature control, humidity, filtration and air exchanges to ensure the quality of the environment in the most diverse and strict production processes.
INDUSTRIAL FANS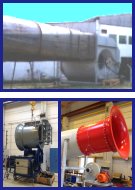 The Somax line of industrial fans has technological cooperation of Chicago Blower Corporation (United States) and Witt & Sohn (Germany), as well as more than four decades experience. In this area it was also signed agreement with the Faculty of Mechanical Engineering at the Federal University of Itajubá - MG, aiming to develop aerodynamic profiles for use in high-efficiency axial fans.